What is supply chain management?
Supply chain management is the control of a product's whole lifecycle, from acquiring raw materials to manufacturing, shipping, and delivering it to the customer (SCM).
However supply chain management is the integrated planning and execution of processes needed to control the flow of goods, information, and capital investments in activities that broadly include demand planning, product sourcing, production, inventory management and storage, transportation — or logistics — and exchanging overstock or defective goods. Also collaboration, specialist software, and corporate strategy are all necessary for supply chain management to function.
Each participant, from suppliers to manufacturers and beyond, must collaborate and communicate because it is such a large-scale, complex enterprise in order to increase efficiency, manage risk, and respond swiftly to change.
In addition, supply chain sustainability, which considers issues relating to the environment, society, and the law in addition to sustainable procurement, and the closely related idea of corporate social responsibility, which assesses a company's impact on the environment and social well-being, are areas of significant concern for today's businesses.
How does supply chain management work?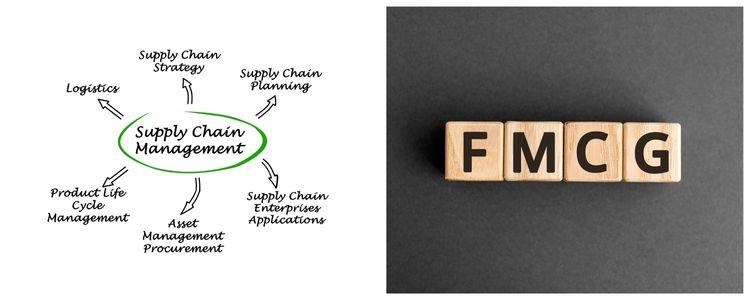 Five elements make up conventional supply chain management systems, according to Vimpex Limited:
1. Planning
To meet the demand for a company's product or service from customers, plan and manage the necessary resources. Once the supply chain is in place, choose KPIs to gauge its performance in terms of customer value delivery, efficiency, and effectiveness.
2. Sourcing
Select vendors to offer the products and services required to produce the finished product. Create procedures to oversee and manage supplier relationships after that. Ordering, receiving, managing inventory, and authorizing supplier payments are important processes.
3. Manufacturing
Organize the steps necessary to take the raw materials, produce the product, test it for quality, package it for shipping, and plan the delivery.
4. Delivery and Logistics
Plan deliveries and logistics, dispatch loads, invoice customers, and collect payments while coordinating customer orders.
5. Returning
Establish a system or procedure for the return of faulty, extra, or unneeded goods.
Read More: The simplest ways to Make the Best of Agro Commodity Trading
Benefits of supply chain management
Numerous advantages of supply chain management result in higher earnings, a better perception of the brand, and a stronger competitive edge. They consist of the following:
Improved capacity to anticipate and satisfy customer demand;
Improved prediction capacities, risk management, and supply chain visibility;
Minimal product waste and inefficient processes;
Upgrades in quality;
Improved sustainability from an environmental and socioeconomic perspective;
Reduced overhead
An increase in cash flow; and
Greater logistical efficiency.
Key features of effective supply chain management
Trade is booming, and once linear supply chains have transformed into a web of interrelated partners. Software for managing the flow of commodities and data from their place of origin to their point of consumption is known as supply chain management. However, it also enhances information flow, automates tedious jobs, and improves supply chain management procedures. As a result, there are more reliable connections between partners along the value chain, more options for making money, and happier customers overall.
Eight aspects that can assist businesses in building a strong digital supply chain and viewing it from a more strategic angle as opposed to just functional ones have been recognized as being crucial to supply chain management software.
1. Integration skills across the supply chain
A digital solution should include features that cover the entire supply chain, linking several organizations including suppliers, OEMs, shippers, warehousing centers, and consumers. Technology is an enabler in this process. Regardless of the information source, operating system, or platform, it should be able to communicate with all of your other programs, including corporate software, legacy systems, third-party applications, help desk, and email. Hence this can resolve connectivity problems and facilitate effective information transfer throughout a chain.
2. Real-time and collaboration capabilities
Real-time information is essential to reducing problems like bottlenecks, missing goods, and disgruntled customers. The capabilities enable organizations to respond quickly to changes in the supply chain.
Multiple stakeholders should be able to collaborate on a project so that they are all on the same page using effective supply chain management software without the need for continual back-and-forth communication or manual changes.
3. Process optimization abilities
Automating normal, repetitive chores frees up workers to focus on more lucrative responsibilities. Businesses can use AI and machine learning to optimize a variety of labor-intensive processes in addition to automating operational tasks with their own set of custom rules.
Logistics and transportation companies can move items more effectively and economically with the aid of optimization technologies. However this is critical given the rising cost of gasoline and the continuously changing national and local rules that may create uncertainty or impede the flow of shipments.
4. Analytics and forecasting
Good supply chain management software should not only automate routine processes but also provide built-in analytics and forecasting tools to help you:
Recognize the state and performance of your company.
Locate any bottlenecks
Make use of your current advantages.
Recognize consumers demand and schedule upcoming production
Find systemic inefficiencies.
Determine occurrences that are likely to happen.
Hence predictive analytics is a feature of some cutting-edge software that can help balance supply and demand imbalances by providing information on internal (demand) and external (weather, industry, and regulatory) trends.
5. Customization
Prebuilt components in the application and customized configuration of business rules add flexibility that enables organizations to swiftly adjust to changes and go to market with solutions that are specifically tailored to the needs of the consumers. However developers can add new functionality to some supply chain management systems using Python and Java programs. Additionally, open architecture promotes businesses to create their own applications to meet specific needs, such as creating numerous iterations of a single product to appeal to various client segments, hence optimizing profitability.
6. Cloud-based access and mobility
Authorized users can access organizations using cloud-based supply chain software at any time, from anywhere, to continue managing, tracking, and monitoring the status of transactions. Another advantage is that setting up a cloud-based solution is less expensive, quicker, and riskier for organizations than purchasing an on-premise system.
An organization's ability to keep track of numerous activities, such as order status or shipment, is improved when it has access to a mobile app for managing supply chain and logistics. Also users' mobile phones can get real-time warnings, which improves collaboration between parties and allows for quick response to any problems.
7. Security
The core of any business software is data security. Companies should consider the following factors when selecting a supply chain management solution:
Data protection
Virus-scanning
Network surveillance
An audit trail
Mistake tolerance
They should also make sure that all technology-related compliance is upheld, as well as the essential requirements for secure communications between authorized parties.
8. Scalability
Any software must develop with a company. However a supply chain system should be able to handle the rising volume that comes along with businesses expanding into new markets, adding new products to their line, and gaining new clients. Hence the system must be able to support numerous apps and extra channels without degrading its performance.
Effective supply chain management leads to strategic success.
Hence to satisfy the sophisticated needs of the "always digital" customer, uphold compliance across borders, and generate economies of scale, organizations must reassess the architecture of their supply chains.
They may take advantage of developing business models, plan quicker and more intelligently. Also use supply chains as a source of competitive advantage by combining company objectives with the appropriate product capabilities. As relationships between various parties in the network are strengthened in a connected, integrated ecosystem. It can also signify a strategic advantage for enterprises searching for international partners. Hence such a supply chain can be more dynamic, retain a focus on the client, and release cash that has been trapped in old, outmoded procedures. Also you can simply get connected to Vimpex Limited to know how effective supply chain management leads to strategic success.
Conclusion
Take into account software that takes into account all the elements we outlined above to make sure your firm chooses a technology that produces the greatest outcomes. It could be tailored software or a commercial product. But it should improve the supply chain processes already in place and promote corporate expansion. Hence for more relevant information, simply reach out to Vimpex Limited.